Human Resources Service Consultant that responding to all customer needs
Along with rapid change on business environment, the need for workers is increasing fast.
We, Global connection are here to help you providing high level skill employees you need with the high selection criteria and wide network.
Share your expectation and problems regarding employment with us. And as your Human Resources Service Consultant, Global Connection will deliver the best solution that meet the diverse needs of our customers.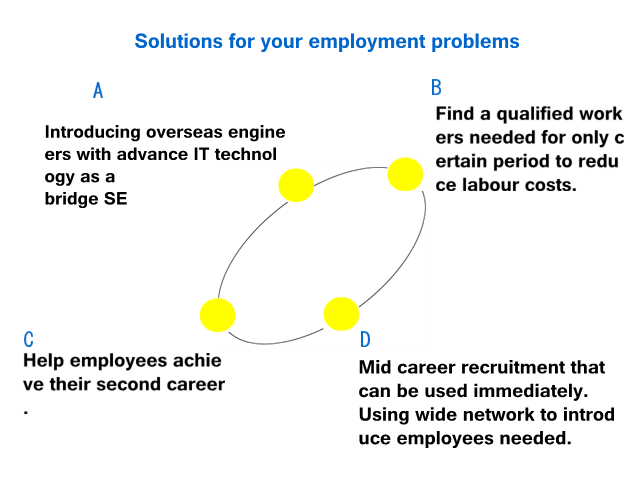 We set high standards for both technical skills and human skills in recruiting employees to meet our client needs.
We will also respond with a detailed follow-up after employment.
1.Wide range of recruitment that answer your needs
We provide office worker as well as worker with special skill thats meet the various needs of our clients.
Office Worker
■OA Machine operator   ■Receptionist   ■General Affair  ■Translator/interpretor  ■Accounting  
■Marketing       ■Data entry     ■Secretary    ■Phone Operator
Engineer
■SE Programmer     ■CAD Operator   ■DTP Operator   ■OA Instructor   
Sales
■Marketing       ■Sales      ■Telemarketing
2.Temporary Employment Benefit
Temporary employment that can utilize necessary staffs only for necessary period allows the company to adjust the number of staff during busy seasons, childcare leave, vacancy leave while reducing staffing costs.
3.Resourcing Procedure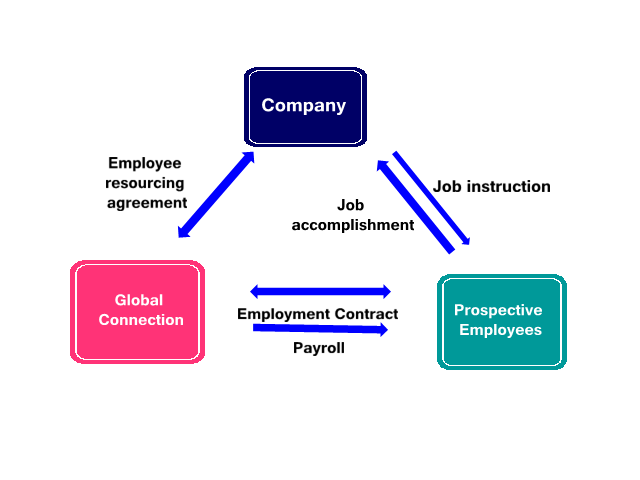 4.PROCEDURE