1.Employees Introduction
Employees introduction is employee recruitment mechanism starts with temporary employment, and when the both parties agree they can proceed by appointing trainees as permanent employees
<Benefit>
In order to judge employees ability and aptitude before employment, and eliminate recruitment mismatches. Job offering and interview will be held by Global Connection to reduce hiring cost.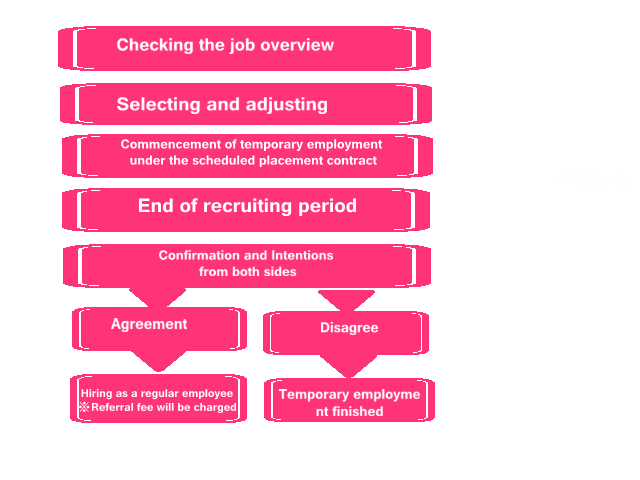 2.Overseas Human Resourcing
Introducing overseas engineers with advanced IT technology that be able to play an active role as Bridge SE and willing to find a job in japan. A young and skilled engineer who is proficient in Japanese is useful as an immediate resource.
Benefit of overseas employees introduction
The company can decide after consent to the prior interview.Follow-up system for obtaining work visas.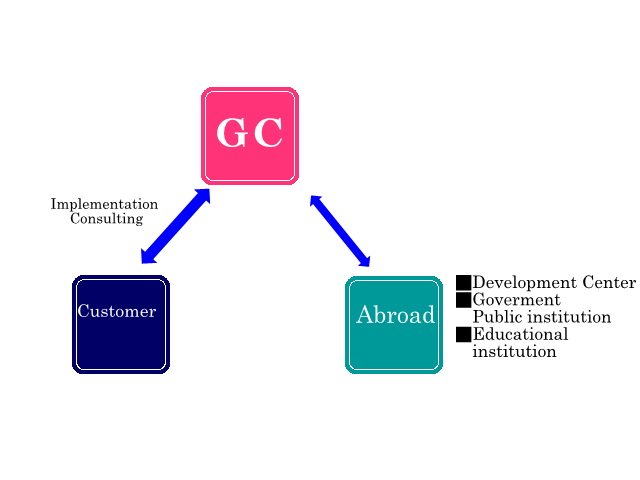 3.RECRUITMENT
Achievement-reward-type service that provides employees (regular employee) required by the clients.
Benefit of recruitment
Significant reduction in cost and labor for recruitment activities such as job advertisements.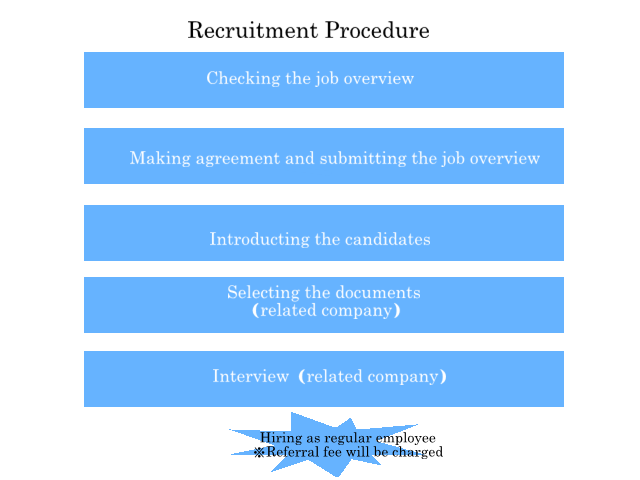 4.Re-employment Supporting
Helping employees change their careers by using a variety of alliances to find their second career
Reemployment supporting benefit
Responding to diverse needs, such as revitalizing internal rotation and responding diversification of employee lifestyle
Re-employment service supporting procedure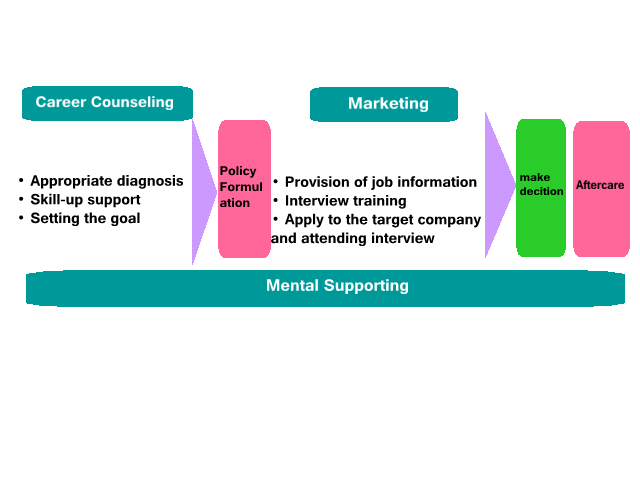 ---